Last Updated on by Admin
Both online and offline, there are more opportunities than ever to earn extra money. That's fantastic, but it can be challenging to decide where to devote your attention below are 60 easy ways to make money quickly.
Learn new ways to earn money online and from home by using this list. Get money by going for a walk, recycling, rating music, or even doing web searches.
Make sure to bookmark this page since we'll be updating it with new ways to get quick money.
Top 60 ways to make money online and offline
Here are 60 different ways to make money online and offline:
Online :
Freelance writing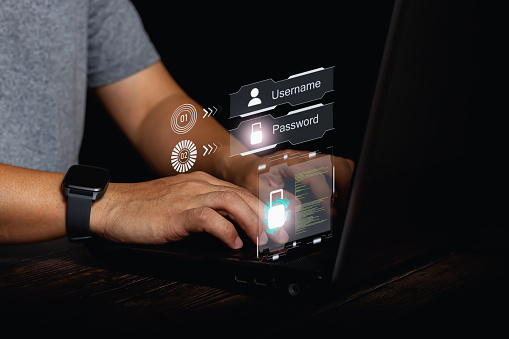 Choose your niche: Determine the types of topics you want to write about. This will help you find clients who need writers with your expertise.
Build your portfolio: Create a portfolio of your best writing samples. If you don't have any previous writing experience, start writing for free on a blog or content platform to build up a portfolio.
Find clients: Start looking for clients through job boards like Upwork, Fiverr, or Freelancer. You can also find clients through networking and social media.
Submit proposals: Once you find a job that interests you, submit a proposal that highlights your skills and experience.
Negotiate rates: Negotiate the pay rate with the client based on the project and your experience.
Complete the work: Once the client accepts your proposal, complete the work on time and to their satisfaction.
Build relationships: Keep in touch with clients and maintain a positive relationship. This can lead to more work in the future.
Remember to be persistent and keep improving your writing skills to become a successful freelance writer.
Write content for blogs, websites, and social media or you can also apply At fiveer, freelancer website or upwork.
2. Graphic design :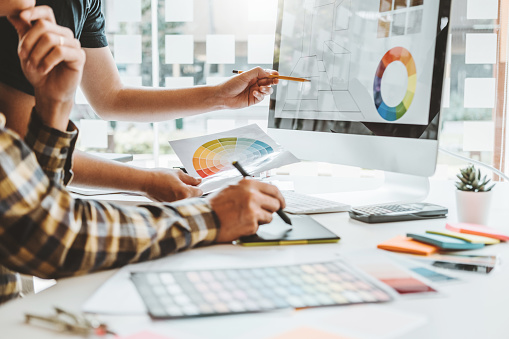 Graphic design is a profession in which a designer creates visual content to communicate information or ideas to an audience. Graphic designers use typography, color, images, and other design elements to create logos, advertisements, brochures, websites, and other marketing materials.
Graphic designers can work for design agencies, marketing firms, or in-house for a company or organization. Some graphic designers also work as freelancers, taking on projects for various clients.
To become a graphic designer, one typically needs a degree in graphic design or a related field, as well as proficiency in design software such as Adobe Creative Suite. Strong creative skills, attention to detail, and the ability to work within project timelines are also important qualities for a graphic designer to have.
Create graphics, logos, and branding materials for clients on facebook, instagram, upwork, fiveer etc.
3. Virtual assistant :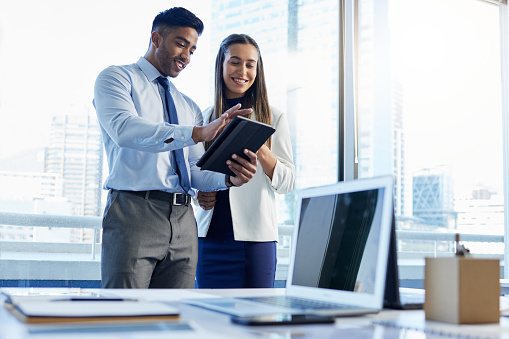 A virtual assistant (VA) is a remote worker who provides administrative, technical, or creative assistance to clients from a remote location, usually from their home office. A virtual assistant performs tasks similar to an executive assistant or administrative assistant but works remotely instead of being physically present in an office.
Virtual assistants typically perform tasks such as managing email and calendar, scheduling appointments, making travel arrangements, conducting research, managing social media accounts, creating reports, and performing other administrative tasks. Some virtual assistants may also provide technical or creative services, such as website design, graphic design, or content creation.
Virtual assistants usually work with clients on a contract basis and may work for multiple clients simultaneously. They communicate with clients through email, phone, or video conferencing and use online tools such as project management software to track tasks and deadlines.
To become a virtual assistant, one should have strong organizational and communication skills, proficiency in basic office software such as Microsoft Office , and the ability to work independently and manage time effectively. Some virtual assistants may also have specialized skills in areas such as social media management, marketing, or customer service
Assist clients with administrative tasks remotely.
4. Social media management :
Manage social media accounts for businesses.
5. Online tutoring :
Online tutoring is a form of remote education where a tutor provides personalized instruction to students over the internet using various digital tools and communication technologies.
Online tutoring can take place in real-time, such as through video conferencing or chat rooms, or asynchronously, where students can access pre-recorded lectures or lessons at their convenience.
Online tutoring can cover various subjects, including math, science, language, and test preparation. Tutors can work with students one-on-one or in small groups and can provide help with homework, exam preparation, or academic support.
To participate in online tutoring, one typically needs a computer or mobile device with an internet connection, a webcam, and a microphone. Online tutors use digital whiteboards, screen sharing, and other tools to provide interactive and engaging learning experiences to students.
Teach subjects such as math, science, or languages online apply on fiveer, tutorme or upwork.
6. Affiliate marketing :
Promote products and earn commission on sales.
Affiliate marketing is a marketing model in which a company pays commission to affiliates (individuals or other companies) for promoting their products or services and driving traffic or sales to their website.
This is typically done through a unique referral link or promo code that the affiliate shares with their audience.
To participate in affiliate marketing, one can sign up for an affiliate program offered by a company.
The affiliate then promotes the company's products or services to their audience through various channels such as their website, blog, social media accounts, email marketing, or video marketing. The affiliate earns a commission for every sale or lead generated through their unique referral link or promo code.
To work as an affiliate marketer, one typically needs to have a website or blog with a significant following or traffic. This can be done by creating valuable content that attracts visitors and building an engaged audience. It's also important to choose an affiliate program that aligns with the website's niche or audience to maximize the chances of generating sales or leads.
Some popular affiliate programs include Amazon Associates, Clickbank, ShareASale, and Commission Junction. These programs offer a wide range of products and services to promote and provide various commission rates and payment methods.
In summary, affiliate marketing can be a lucrative way to make money online by promoting other company's products or services to one's audience. It requires a significant effort to build a website, create valuable content, and drive traffic to the affiliate links.
7. E-commerce :
Sell products through online marketplaces like Amazon or Etsy.
8. Online surveys :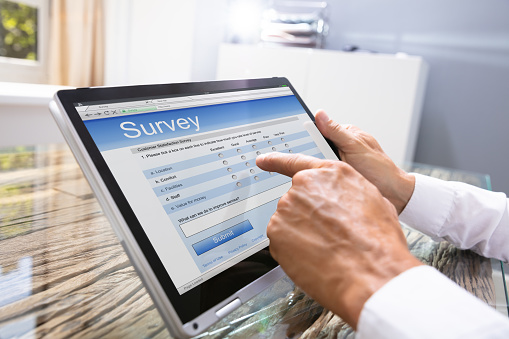 Online surveys are a form of market research in which companies collect feedback from a target audience about their products, services, or marketing strategies. Online surveys are conducted using web-based platforms or software tools that allow companies to create and distribute surveys to a large number of participants.
Online surveys can take various forms, such as multiple-choice questions, rating scales, open-ended questions, or interactive surveys with images or videos. Survey participants can be recruited through various methods, such as email invitations, social media ads, or paid survey panels.
Online surveys are typically used by companies to gather insights on consumer preferences, behaviors, and opinions, which can help inform product development, marketing strategies, and customer satisfaction. Online surveys are also used in academic research to collect data on various topics, such as social attitudes, health behaviors, or demographic trends.
Complete surveys and get paid for your opinions, Examples of online survey sites!! Survey Monkey , online surveys
9. Dropshipping :
Dropshipping is a retail fulfillment method where an online store does not keep the products it sells in stock. Instead, when a customer places an order on the online store,
The store purchases the product from a third-party supplier who then ships it directly to the customer. This way, the online store never handles the product, and the supplier takes care of the shipping and logistics.
Dropshipping is popular because it requires minimal upfront investment and can be started with a low capital. The online store owner only needs to set up an e-commerce website, select the products to sell, and find a reliable supplier.
The supplier takes care of the inventory, storage, and shipping, while the online store owner handles the marketing, customer service, and order processing.
Dropshipping is also attractive because it offers a wide range of products to sell, as there are many suppliers and manufacturers that offer dropshipping services. This allows online store owners to offer a diverse range of products without the need to purchase inventory upfront.
However, dropshipping also has some disadvantages. The profit margins may be lower compared to traditional retail since the supplier takes a cut of the sale. The quality control and customer service may also be out of the online store owner's hands, which can result in negative reviews and returns.
Sell products online without having to manage inventory.
10. Online course creation :
Create and sell courses on topics you're knowledgeable about.
11. Online coaching :
Offer coaching services via video call.
12. Podcasting :
Create a podcast and earn money through sponsorships and advertisements.
13. YouTube :
Create a YouTube channel and monetize your videos with ads.
14. Online bookkeeping :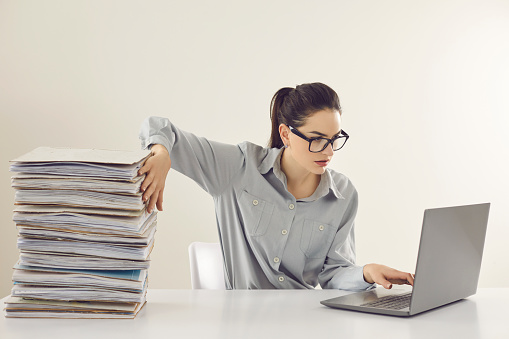 Offer bookkeeping services remotely on upwork.
15. Online transcription :
Transcribe audio and video files for clients.
6. Online translation :
Translate documents or content for clients using help of google or online translation.
17. Online data entry :
Online data entry refers to the process of entering data into a computer or digital system using the internet. This can involve various types of data, such as customer information, product details, financial data, or survey responses.
Online data entry jobs can be found on various websites and platforms, where companies and individuals post data entry projects or job offers. These websites can include freelancing sites like Upwork, Fiverr, or Freelancer, as well as job search engines like Indeed, SimplyHired, or Glassdoor.
Online data entry jobs can involve various tasks, such as entering data from physical documents into digital formats, updating databases, verifying data accuracy, or transcribing audio or video recordings. Some online data entry jobs require specialized skills, such as knowledge of a specific software or language.
Online data entry jobs can be done from anywhere with an internet connection, and many offer flexible working hours. However, they may require a high level of attention to detail, accuracy, and fast typing speed.
Overall, online data entry can be a useful way to earn money online, especially for individuals with strong typing and data entry skills. It is important to research the website or platform offering the job and verify the legitimacy of the employer or client before accepting any job offers.
Complete data entry tasks for clients.
18. Online research :
Conduct research for clients on various topics.
19. Online editing :
Online editing is the process of reviewing and modifying digital content, such as text, images, audio, and video, through a web-based platform or software. This can include tasks such as proofreading, copy editing, and revision.
Online editing tools can provide various features to enhance the editing process, such as spell checking, grammar checking, auto-correct, suggestion tools, and collaboration tools. These tools are designed to improve the quality of digital content, streamline the editing process, and facilitate collaboration between multiple editors.
Some common examples of online editing tools include Google Docs, Microsoft Office Online, Grammarly, Hemingway Editor, and ProWritingAid. These tools can be used for a variety of purposes, including academic writing, business communication, and creative writing.
Edit content such as blog posts, articles, or books for clients ebay and fiveer is a good start for it.
20. Online proofreading :
Proofread content for clients.
21. Online customer service:
Provide customer service through online chat or email.
22. Online telemarketing :
Make sales calls or cold calls for clients.
23. Online data analysis :
Analyze data for clients and provide insights.
24. Online project management :
Manage projects for clients remotely.
25. Online event planning :
Plan and coordinate events for clients virtually.
26. Online website testing :
Test websites and provide feedback to clients.
27. Cryptocurrency and stocks investments
Cryptocurrency and stock investments are two distinct types of investments with different characteristics, risks, and potential rewards.
Cryptocurrency investments involve purchasing and holding digital currencies such as Bitcoin, Ethereum, and Litecoin, with the goal of profiting from their increasing value. Cryptocurrencies are decentralized, meaning they are not controlled by any government or financial institution. They are subject to market fluctuations, and their value can be highly volatile. Cryptocurrency investments carry a high level of risk, and investors should be prepared to potentially lose their entire investment.
On the other hand, stock investments involve purchasing shares in publicly traded companies with the goal of profiting from their increasing value and dividends. Stocks are generally considered to be a more stable and predictable investment compared to cryptocurrencies. However, they still carry risk, and their value can be affected by a variety of factors, including economic conditions, company performance, and global events.
Both cryptocurrency and stock investments can offer the potential for high returns, but they also come with a high level of risk. It is important to do thorough research and understand the risks involved before investing in either of these asset classes. Diversifying your portfolio with a mix of different asset classes and investments can also help to mitigate risk and maximize potential returns.
28. Online voiceover work :
Record voiceovers for clients.
29. Online transcription training :
Train others to become transcriptionists.
30. Online marketing :
Create marketing campaigns for clients.
Offline:
31. Dog walking :
Walk dogs for clients in your local area.
32 . Babysitting :
Babysit for families in your local area.
33. Lawn care :
Mow lawns and do yard work for clients in your local area.
34. House cleaning :
Clean houses for clients in your local area.
35. Personal shopping :
Help clients shop for clothing or groceries.
36. Personal training :
Train clients in fitness or exercise.
37. Event planning :
Plan and coordinate events for clients in person.
38. Pet grooming :
Groom pets for clients in your local area.
39. House sitting :
House sit for clients while they're away.
40. Food delivery :
Deliver food for restaurants or delivery services.
41. Moving help :
Help people move furniture and belongings.
42. Furniture assembly :
Assemble furniture for clients.
43. Car detailing :
Clean and detail cars for clients.
44. Handyman services :
Offer general handyman services like fixing things around the house.
45. Personal chef :
Cook meals for clients in their homes.
46. Music lessons :
Teach music lessons in person.
47. Art lessons :
Teach art lessons in person.
48. Photography :
Take photos for clients.
49. Makeup artist :
Provide makeup services for clients.
50. Hair stylist :
Cut and style hair for clients.
51. Massage therapy :
Provide massage therapy services.
52. Personalized gift making :
Create personalized gifts for clients.
53. Personalized jewelry making :
Create personalized jewelry for clients.
54. Home organization :
Help clients organize their homes.
55. Home decorating :
Help clients decorate
60 . Sales girl / boy job :
You apply for sales girl or boy job in any available shop or supermarket
Thanks for reading , please Please Share To Friends